Save and Reuse Your Design.
Building websites quickly and effortlessly. You can now save a part of a page as a block and reuse it across your page or website. Grab, edit and use tons of readymade page section templates made by experts.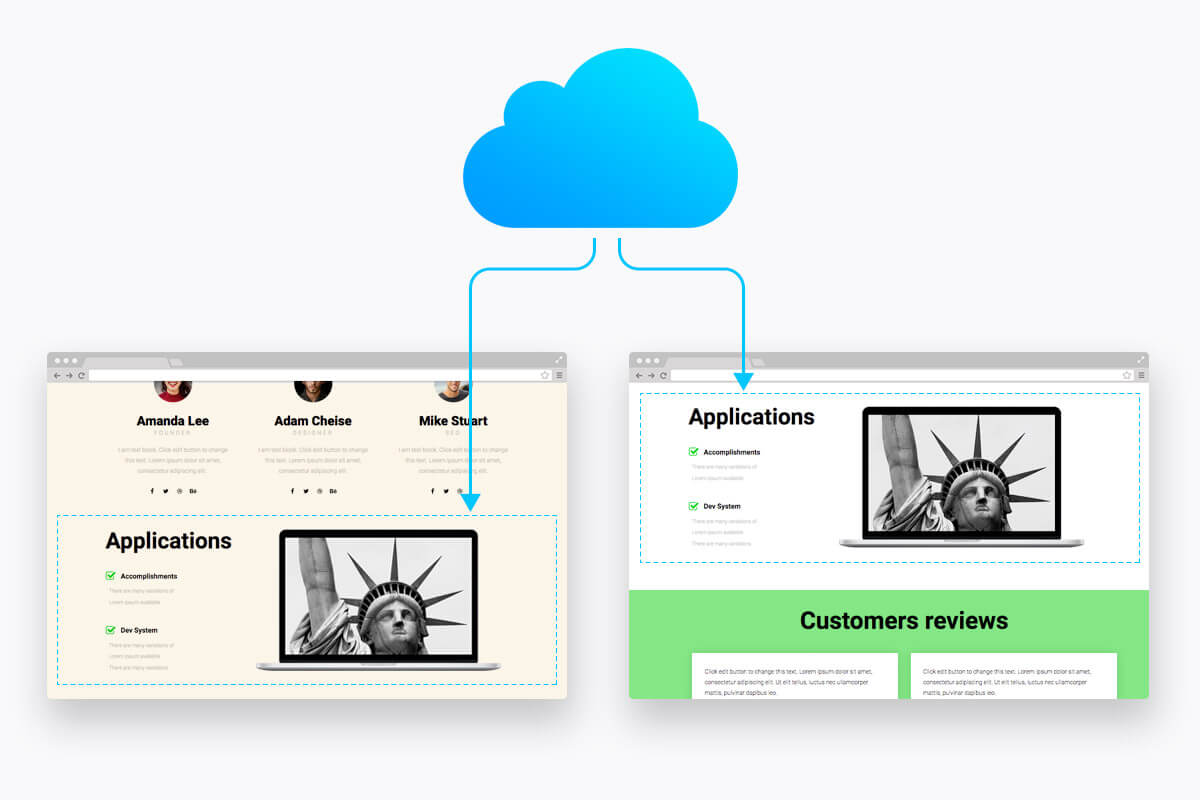 Use Block Templates Across Websites.
With Jupiter X, transferring content between websites has never been easier. Export a piece of your page design, and import it to your other websites, saving you precious time and tedious effort. 
100+ Readymade Block Templates.
Jupiter X comes bundled with an exclusive collection of beautiful templates to inspire you in creating captivating websites faster and more efficiently.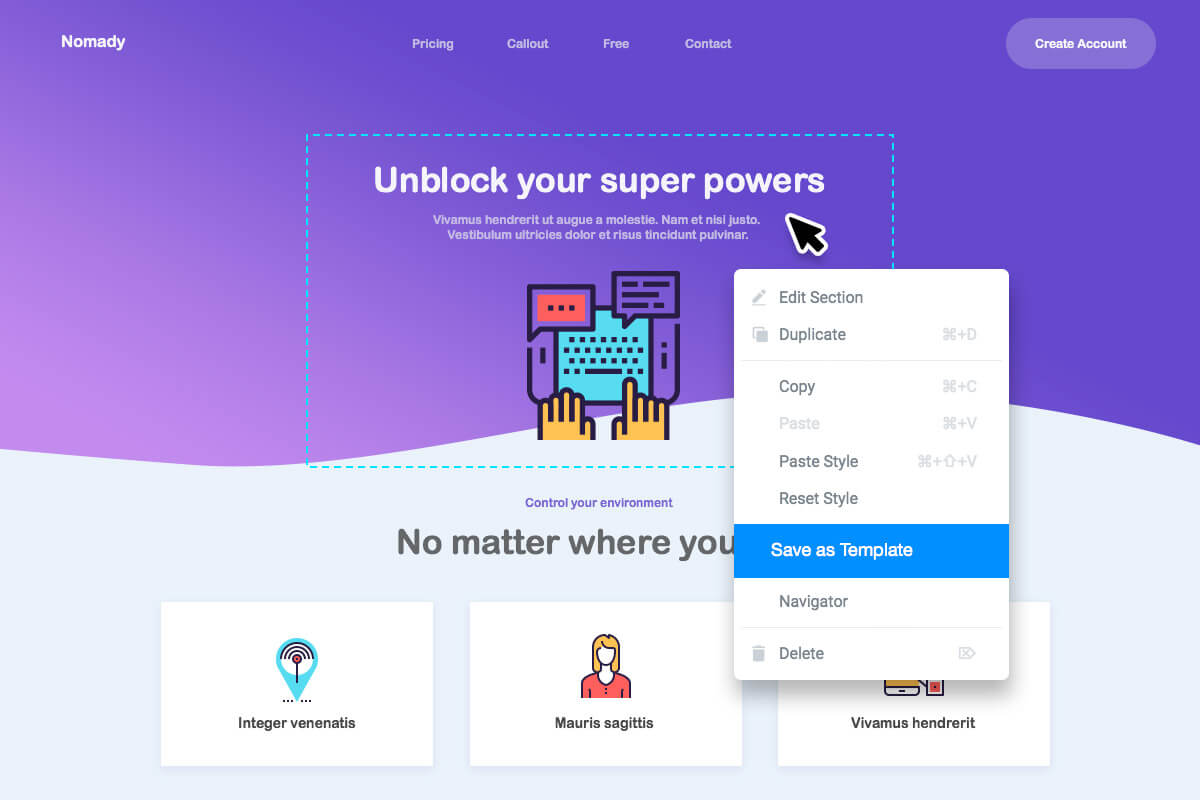 New Templates Added Every Month.
As part of the Artbees promise, our team is hard at work to deliver even more beautiful pre-made templates each month!.
The best thing? They're all FREE FOREVER!