Build menus without a limit now
With Jupiter X menus are not mere containers of your navigation items with couple of submenu items. Jupiter X makes use of the powerful Jet Menu to bring ultimate customizability to your website mega menu.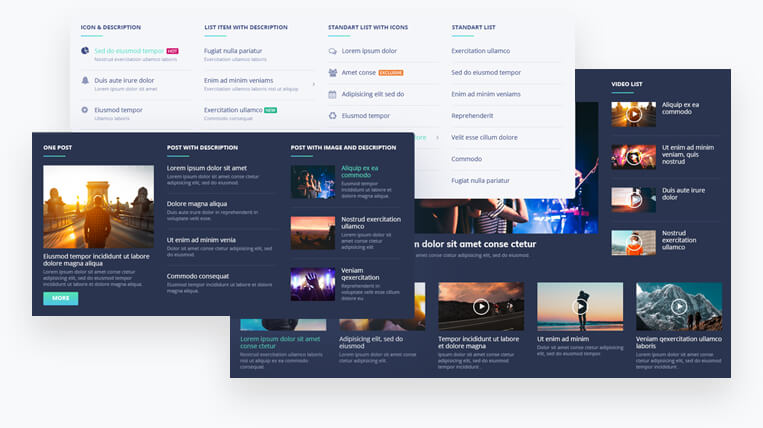 Mega Menu + Infinite Customizability
Jupiter X redefines what you can do with your menus in WordPress! Add text, video, list items, form, image, icon and many other elements and organize them in completely customizable layouts. Imagine what you can do with your page layout can be done with your menu items!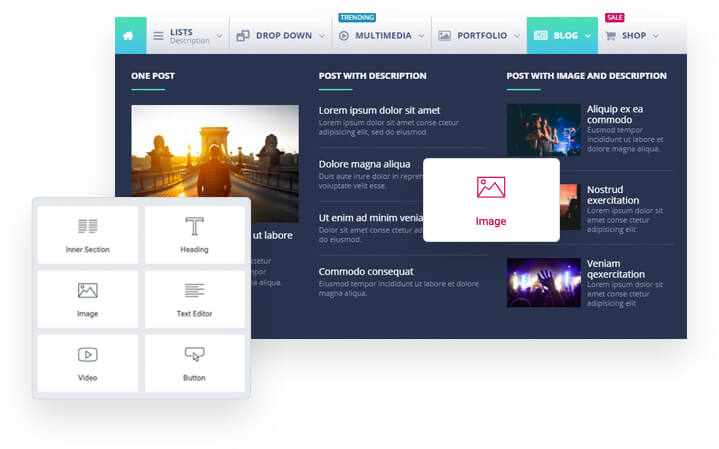 Just like you add any element to your webpage from element library, you can add an element to your mega menu. Think what you can do with your menu!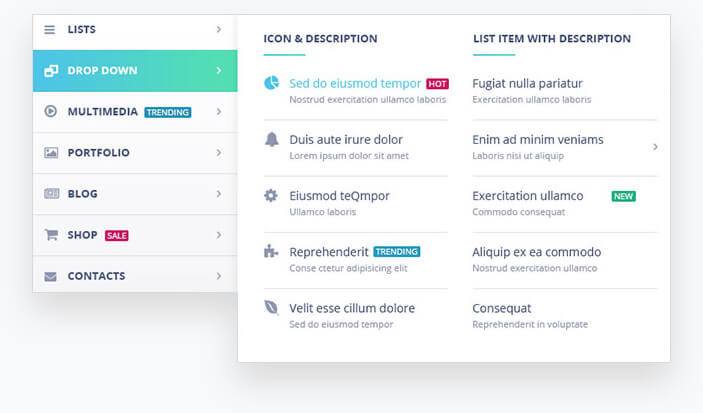 Vertical Menus
are possible too!
Do you miss the good old days of web with vertical menus? Jupiter X enabels you to build nice vertical menus as beautiful and as rich as horizontal menus.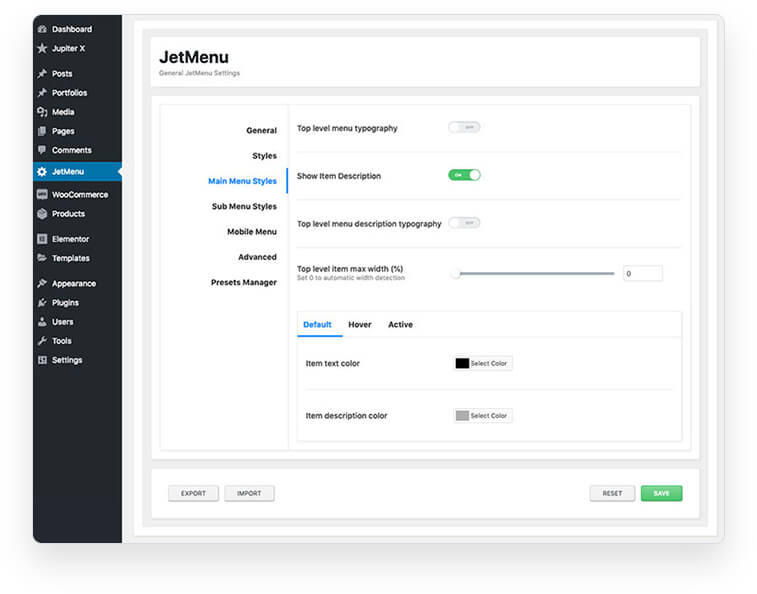 Import/Export
Styling Options
To save time you can export menu options in your menu and import it in another website. This includes all the styling settings you have used to build your mega menu. You can also use the preset styling options to save time and quickly put together a nice rich mega menu!